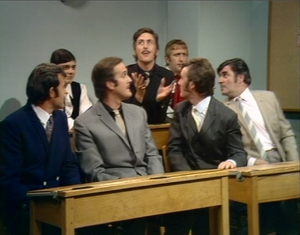 Francesco is an Italian from Milan who takes an Italian lesson. There, he learns how to say that he is from Milan, then states that Milan is better than Napoli. However, this confuses the teacher, as the class has yet to learn comparatives.
Ad blocker interference detected!
Wikia is a free-to-use site that makes money from advertising. We have a modified experience for viewers using ad blockers

Wikia is not accessible if you've made further modifications. Remove the custom ad blocker rule(s) and the page will load as expected.